Today I welcome Marilyn Baron, whose latest book, The Widows' Gallery, was released by The Wild Rose Press on February 11.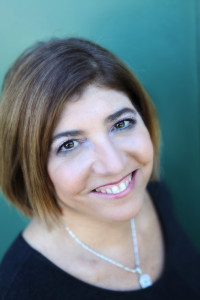 Tell us a bit about you. Where do you live, and how long have you been writing?
A native of Miami, Florida, I'm a corporate public relations consultant in Roswell, Georgia, in north Atlanta. I've wanted to be a writer all my life but I've been seriously writing fiction for 10 years. I've had a long career in public relations, primarily with AT&T before I formed my own PR business. All of my client work involves writing corporate communications ranging from news releases and newsletters, to ads and annual reports, speeches and special events.
I write in a variety of genres, including: humorous coming-of-middle-age women's fiction; historical romantic thrillers; romantic suspense in a psychic suspense series; and fantasy for The Wild Rose Press. I also write dark and humorous supernatural short stories for TWB Press. I've written three books with my sister, an artist in Florida, including a musical about Alzheimer's called Memory Lane.  I've won or finaled in writing awards in single title, suspense romance, novel with strong romantic elements and paranormal romance.
What inspired you to write The Widows' Gallery?
I love using art and art theft as themes in my books. I studied art history in Florence, Italy, in college where I fell in love with my favorite painting—The Birth of Venus by Sandro Botticelli—which hangs in the Uffizi Gallery. So, in The Widows' Gallery, I decided to make that painting the centerpiece of my story. The cover art is also reminiscent of that painting. Last year, my husband and I took an anniversary cruise to the Mediterranean. All these things gelled and I decided to set part of my book in Florence, Italy, and on a cruise ship, before the main characters arrived in the fictional town of Lobster Cove, Maine, where the Lobster Cove series for The Wild Rose Press is set.
What does your writing process look like?
I'm not advising you follow my lead, but I am a dyed-in-the-wool pantser. I don't do outlines or story boards. Everything is in my head. The first thing I do is come up with a title that inspires me and character names I fall in love with. Then I write the opening. Often I'll know the ending before I start. It's the middle that is the biggest challenge. Things will always change along the way. I revise as I go along. I also like to write the blurb before I start the book. I do my best writing and thinking when I'm relaxed and staring out at the ocean. When I get ideas, I put them in the Notes section of my cell phone for future reference or write them on scraps of paper which I proceed to lose.
What do you do when you're not writing?
I am an avid reader. I'm in two book clubs and I volunteer on the Roswell Reads Steering Committee for my local library. I enjoy going to movies, eating Italian food, traveling and hovering over my two daughters. I'm in the middle of planning a wedding for one of them now. I often set my stories in places I've visited, including Bermuda, Australia and Italy, where I spent six months studying in Florence during my senior year in college.
What are you working on now?
On March 20, Killer Cruise, the third book in my Psychic Crystal Mystery Series, will be released from The Wild Rose Press. It also takes place on a cruise ship and one of the themes is art theft. It's murder, mystery, and mayhem combined with high jinks on the high seas. The novel even features a vampire.
On February 15, TWB Press released my fifth dark and humorous supernatural short story, The Files Death Forgot.  The Grim Reaper with a failing memory, a craving for chocolate chip cookies and a penchant for old movies: Could this agent of death inadvertently save the world from mass annihilation??
Later this year, The Wild Rose Press will release my second Lobster Cove book, a fantasy called Someday My Prints Will Come.
My current work in progress is called Landlocked, where an inexperienced South Florida realtor with weather issues, tries to sell her widowed grandmother's rural property on an isolated Western North Carolina mountaintop only to discover the tract is landlocked, and therefore, unsalable. The book features a missing artist, two romances and a serial killer.
How many books do you have under the proverbial bed? Will they ever see the light of day?
That's funny because only one of my manuscripts is still under the bed and I think it's going to stay there. I don't give up so I have managed to resurrect and revise all of my under-the-bed manuscripts and they've all been published or are about to be published.
How do you come up with your character names?
Anywhere and everywhere. My eyes and ears are always open. If I hear a name I like, I'll write it down. I've come up with character names in the gift wrapping department at Bloomingdales, at the Georgia Aquarium, my hair salon, and when I'm out to dinner. There are no limits. The cosmos is constantly sending you messages. You just have to absorb them.
Name one thing about you that most people don't know.
I was born without a sense of smell.
Other than "butt in chair," what piece of advice would you give to an aspiring author?
Finish the book. You can always correct a bad manuscript but there's nothing you can do about a blank page.
What book are you reading now?
Edge of Eternity by Ken Follett
The Wido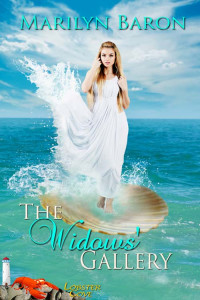 ws' Gallery, Lobster Cove Series,
by Marilyn Baron
Genre: Women's Fiction/Romance
Childless heiress Abigail Adams Longley and three other widows on a Mediterranean cruise bond over a Renaissance masterpiece in Florence, Italy, and find love, friendship and joy in their joint venture to open an art gallery at the Longley mansion in Lobster Cove, Maine.
Since the death of her husband, Abigail has been lonely and drifting in a house that's too big and a town that's too small. When she literally runs into sexy widower and whale-watching excursion captain Tack Garrity on the dock, she's entranced by his adorable five-year-old daughter.
But will Tack, who has harbored a secret crush on Abigail for almost two decades, be able to capture her heart? A secret pact her husband made with Tack could either tear them apart or bring them closer together and change their lives forever.
Excerpt:
There is a popular but anonymous Italian saying coined in the late 1700s, "See Naples and die!" Well, the cruise ship had just pulled away from Naples Harbor, and Victoria Dare was about to make that phrase a reality.
Victoria stared into the watery wake of the massive floating hotel. The superliner sliced through the water like a sharp knife through a hot buttered blueberry muffin. Weird she should think of food at a time like this. But she was going to miss blueberry muffins. And crispy bacon. And pancakes. And steaming hot chocolate, for that matter. Maybe it wasn't too late to change her mind and go to the dining room for one final breakfast—a Last Supper, of sorts.
Available from The Wild Rose Press.
Find Marilyn at www.marilynbaron.com.