Today I welcome author Abigail Owen, whose novel, Andromeda's Fall, was released by The Wild Rose Press in December 2014.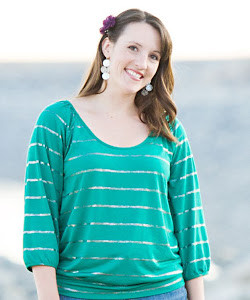 Thanks for visiting, Abigail!
Tell us a bit about you. Where do you live, and how long have you been writing?
My name is Abigail Owen. I was raised in Texas but now live in northern California. I've been writing all my life. I finished my first book in 2009, but didn't do much with it until 2012. Since then I've been on a non-stop journey and loving every second.
What inspired you to write Andromeda's Fall (fabulous title, by the way!)?
I LOVE shifters in just about every form. Being from an area where mountain lions have been sighted in my neighborhood, I find them beautiful and fascinating. This book started with a single scene in my head of a mountain lioness perched on a stone outcropping. She's on patrol and above her is a male mountain lion who's observing her behavior. That was it.
What does your writing process look like? 
I am mostly a pantser with a little plotter thrown in. I typically start with one scene in my head as the starting point (not necessarily the start of the book). I do a character breakdown and attempt a very, very brief bulleted "key plot points" list. Then I start writing. My first draft is fast and often takes me in unexpected directions. Once the bulk is on paper, then I "officially" plot it out. 2nd (and so on) drafts I go fill in the gaps and smooth it all out.
What do you do when you're not writing?
Until this past May, I was a business analyst for Intel. (Yes I love numbers and words. Weird, right?) Now I'm a full-time author and mother, which is a dream come true.
 What are you working on now?
The second book in the Shadowcat Nation series, Sarai's Fortune, is currently in the editing process at The Wild Rose Press. It should be out this year (date TBD – fingers crossed for late spring). I have another book, Blue Violet, the 1st book of my Svatura series, also in the editing process at Wild Rose. Release date on that is also TBD 2015. I am writing the third book in the Shadowcat Nation series, Tieryn's Fury, now and am hoping to have it to my editor by end of April. After that, who knows!
Who is your favorite literary hero? Heroine? Villain?
Hero: Aragorn (though Mr. Darcy is a close 2nd). I love that Aragorn turned his back on his fate and even on love, that he has this great character arc of growth from the beginning of the series where he's a bad ass to the end of the series where he's king.
Heroine: Elizabeth Bennett – smart, sassy, funny, kind, a good friend and sister, willing to admit her own faults (eventually). Love her.
Villain: Snape. I know he's not exactly a villain, but he is. This is another character arc I love – from jerk to murderer (we think) to lost and lonely little boy to hero and namesake. I love characters who develop like that.
How many books do you have under the proverbial bed? Will they ever see the light of day?
I have probably 20 books started that were never finished. I won't go back and finish them either because I cannibalize them. I'll take my own previously written scenes and pull them into a book I will finish now. I've used up most of them by this point, so they've all seen the light of day, just in unexpected ways. 🙂
If you had a superpower, what would it be?
Very cool to be able to move stuff with your mind. (Or maybe I'm just really lazy. LOL)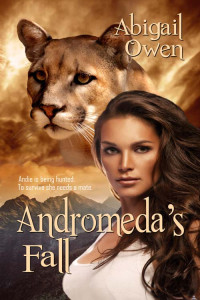 Andromeda's Fall (Shadowcat Nation #1)
Andromeda Reynolds is being hunted. After witnessing her mother's violent death at the hands of a pack of wolf shifters, Andie has devoted her life to protecting her community of cougar shifters from a similar fate. But now, a greater threat lies within her own dare, and she must run. If she stays, Kyle Carstairs will force their mating, seeking the added political power their union would provide.
Andie would rather chew off her own foot than end up with Kyle. Though, knowing him, she won't live long either way. Andie's only hope of survival is to mate Jaxon Keller, the Alpha of the Keller Dare with which she is seeking asylum. But before she can get to him, Andie must first go through A.J., one of the Alpha's Protectors.
What Andie doesn't realize is that A.J. has secrets of his own. All Andie knows is that the incredibly frustrating shifter insists on challenging her story, her skills, her trust… and her heart.
Amazon | B&N | Apple | Kobo | The Wild Rose Press
ANDROMEDA'S FALL is one book that you need to have mapped out time to read because it will not let you put it down. From the first page when the injured Andie jumps through the window into the Keller home to the fantastic (I didn't want it to end) ending, you will be enthralled. –Fresh Fiction
Excerpt:
The stranger said nothing for several long moments, holding eerily still, his eyes taking in every detail. Andie didn't move or speak. She knew he was sizing her up just as she was assessing him. She also knew what he'd see—a slip of a girl who'd inherited her mother's bronzed Brazilian beauty. Male cougar shifters rarely saw what she really was and frequently underestimated her.
"I'm not going to ask how you got in here. Clearly, our security needs reviewing."
Andie didn't betray her satisfaction at his comment. "I'm sure it's fine. Very few measures would work to keep me out. Or in."
"I found you."
Andie merely shrugged. "Off night." In more ways than one.
The Shadowcat Nation Pinterest Board
Award-winning author, Abigail Owen was born in Greeley, Colorado, and raised in Austin, Texas. She now resides in Northern California with her husband and two adorable children who are the center of her universe.
Abigail grew up consuming books and exploring the world through her writing. A fourth generation graduate of Texas A&M University, she attempted to find a practical career related to her favorite pastime by earning a degree in English Rhetoric (Technical Writing). However, she swiftly discovered that writing without imagination is not nearly as fun as writing with it.
Website | Facebook | Twitter | Pinterest