This October–my favorite month–I'm starting something new. I love historical fiction of every kind–romance, mystery, fantasy, young adult, you name it–and I want everyone else to love it too. So to introduce you to some historical authors you may not have encountered before, I've started a Friday Book Blast series for historical fiction. (If you're an author interested in scheduling a Book Blast, contact me here.)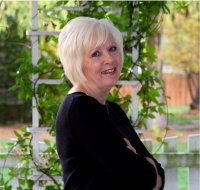 To kick off this new series, it's fitting that I feature an author who is a master of writing series romance: the award-winning historical romance author Becky Lower. Becky is a fellow member of NEORWA, a resident of the small college town I called home for four years, an exhaustingly prolific author, and an all around lovely person I am honored to call a friend.
Becky has two new releases this month (did I mention she was prolific?): The eighth installment in her Cotillion Ball series, and a novella about the couple who started it all.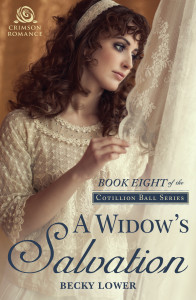 A Widow's Salvation
In 1862 America, the Civil War has raged for twelve months. Pepper Fitzpatrick Brown's heart was broken when her husband died with the first volley at Manassas. Now she's a widow raising three young boys and plans to honor his sacrifice by volunteering at the army hospital.
 When Colonel Elijah Williams can grab a few minutes to nap between his duties as head surgeon at MacDougall Army Hospital in the Bronx, his sleep is invaded with nightmares of the atrocities he's seen. His life has narrowed to nothing but the bloody war … until he meets Pepper Brown. But her father is concerned Elijah doesn't have the best intentions, and Pepper is fearful of loving and losing again.
 It's hard to find happiness in a war-torn United States, but these two stand a fighting chance—if they can save what's left of their hearts.
A Widow's Salvation and all the books in the Cotillion Ball series are available from Amazon.
George Fitzpatrick had boarded the new omnibus intent on nothing more than a ride from one point to another. Until a gorgeous young blonde named Charlotte Ashcroft suddenly claims he is her chaperone. What's an up-and-coming young banker to do but help a lady out?
This story is featured in a collection of historical romance novellas called Rogues, Rakes, and Romance. You can find it at Amazon.
For more information about Becky and her books, visit her website at www.beckylowerauthor.com.