This week's historical book blast features…me! Today is the release day for my second novel, Secret Promise.
Squee! Time out for little happy dance…..

Okay, I'm good. 🙂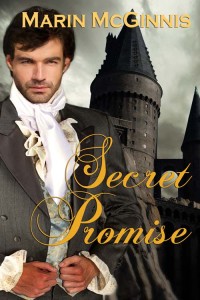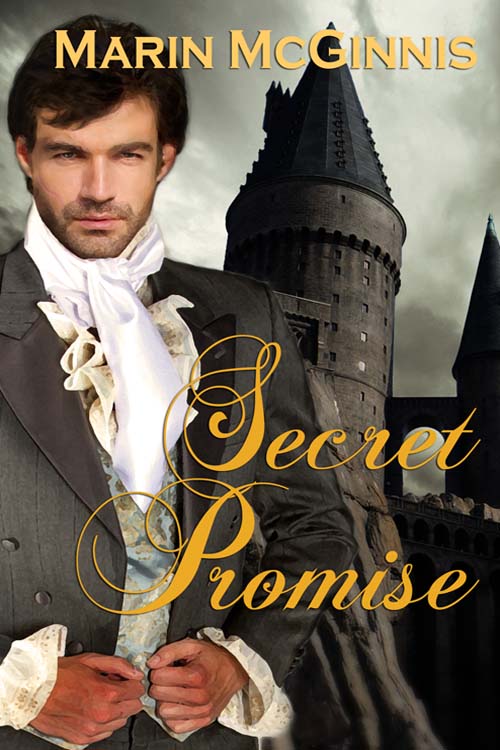 Secret Promise tells the story of the long-lost brother of the heroine in my first book, Stirring Up the Viscount. For the record, on the cover he looks almost exactly the way I pictured him. Many thanks to RJ Morris at The Wild Rose Press for designing such a fabulous cover.
Falsely imprisoned as a blockade-runner during the American Civil War, Edward Mason yearns to go home. But when after seven years he finally returns to England, the life he expected is gone. His parents are dead, his home destroyed, his father's legacy stolen, and his girl—his girl is now the single mother of a child Edward never knew.
Abandoned by the man she loved and disowned by her family, Anna Templeton has learned to stand on her own two feet and make a home for her son. Now the successful owner of The Silver Gull tavern, she's not about to put their happiness in the hands of the one man who let her down so badly.
Edward is determined to regain Anna's love and be a father to his son. But when a series of suspicious accidents threaten him and those he loves, he must stop the man responsible, or lose everything.
Here's an excerpt:
"What are you doing here, Edward?"
"How can you ask that? I have spent the last seven years trying to get back to you." He reached for her and she backed up, one side of her mouth quirking down in annoyance.
"Really? Why did you never write, then?"
"I did, at least at first. After that, I couldn't. I was, um, detained." It sounded pathetic even to his own ears, and he knew she didn't believe him. He couldn't tell her the truth, not yet.
"I don't need you," she said, "and I don't want to see you at all. Leave my pub, now, or I'll summon the constable."
"But…"
"But nothing! Get out, Edward, I mean it." She grabbed a rolling pin from somewhere behind the door and held it menacingly. He had little doubt she would hit him with it if he didn't go, but he couldn't help himself.
"Anna, what the hell is going on? What are you doing here, in a pub? Why has your father thrown you out of the house?"
Anna's pale face suffused with color that rivaled her hair. "Because I had a child, you ass. Your child. And you never came home!" She slammed the door in his face, and he heard the bolt slide home.
I hope I've whet your appetite! If so, you can buy Secret Promise at these retailers:
The Wild Rose Press
Amazon
B&N
Kobo
And you can enter to win an ebook of Secret Promise in the Rafflecopter below.