Happy Friday, kids! For Book Blast Friday (I know, I haven't done one in a while), I'm doing a cover reveal for fellow Wild Rose historical author Tricia Schneider. Check out her gorgeous new cover for her upcoming release, The Pirate's Lady!
Captain Marco Dante was captured and sentenced to hang two years ago, but he escaped before his punishment was carried out. Now he's come back to the woman whose memory kept him alive those long months in prison. Arianne had been his grand passion, but he failed to see how much she meant to him until it was too late. Can he recapture her heart? Or has he lost her forever?
Arianne never imagined she'd see her notorious pirate lover again. Though her heart sings with joy at his return, she knows he hasn't come back for her but for the treasure he left behind. She agrees to help him find it, but can her heart withstand one more adventure with him?
For more about Tricia's books–and buy links–visit her website at http://www.triciaschneider.com/books/historical-romance/.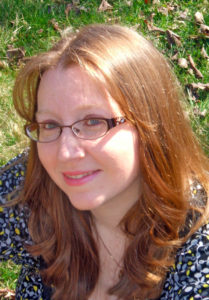 About Tricia:
Tricia Schneider is a historical and paranormal romance author. Before the supernatural took possession of her pen, she worked for several years in a bookstore as Assistant Manager and bookseller. Now she writes full-time while raising her four young children and 3 rescued cats. She lives with her musician husband in the coal country of Pennsylvania.
http://www.triciaschneider.com