So one of the reasons I haven't been doing much with the blog of late is because I've spent the last month hanging out at the Winter Writing Festival put on by the Ruby-Slippered Sisterhood.  I've been getting tons of writing and editing done, and it's great fun to hang out in the chat room with other writers.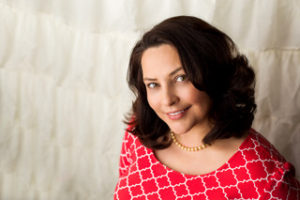 One of the writers I met there is Liz Talley. I won copies of the first two books in her Morning Glory series, and they are adorable! I did no work the day I picked up the first one since I couldn't stop reading. Liz has a new novella in the series–Prince Not Quite Charming–which released on Valentine's Day.
Welcome to the blog, Liz, and congratulations on your first indie publishing venture!
Tell us a bit about you. Where do you live, and how long have you been writing?
I live in North Louisiana and I've been writing for eleven years.
What inspired you to write this book?
I often listen to country music and one day when I was singing along to Blake Shelton's "Boys Round Here" I felt convicted that I needed to write a good ol' boy with a big truck and a slightly over-inflated ego. Then give him a sharp city-slicker to deal with.
What does your writing process look like? 
I'm a hybrid writer who is much more organic than relying on a spreadsheet. I like an outline and that's about it.
What do you do when you're not writing?
Laundry and baseball games 🙂
What are you working on now?
I'm writing on a stand-alone novel set in South Carolina involving three friends and a past mistake. I also have the last book in the Morning Glory series on the back burner and I'm also contemplating a Christmas novella – A Charming Christmas.
Who is your favorite literary hero? Heroine? Villain?
I'll have to go with Jamie Fraser from Outlander for hero. Heroine – Bridget Jones. I think. There are so many, but I relate to her and she amuses me. But only in the first book. Not a fan of the waffling second and third ones.
How many books do you have under the proverbial bed? Will they ever see the light of day?
Two full-length Regency romances, including my Golden Heart finaling manuscript. Probably won't ever make an appearance but that's okay. They are very dear to me because they gave birth to what I am today.
Other than "butt in chair," what piece of advice would you give to an aspiring author?
Protect your story. It's yours. No one else's so you own that and don't change it for anyone unless he or she is a trusted editor who knows more than you do.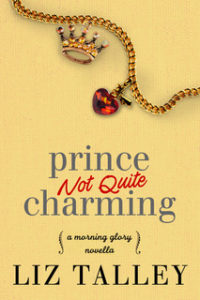 About Liz's latest book:
A city girl can survive…
Or at least that's what New Yorker Frances Genovese hopes when she agrees to stay in Morning Glory, Mississippi for a few weeks after her brother's wedding. Though she may not know much about small-town living, she does know a thing or two about the new restaurant her brother's building. But she didn't bargain for a big country boy naysaying her vision. And she darn sure didn't expect to be so attracted to the infuriating contractor. 
Clem Aiken knows two things: what it means to be a country boy and the target market for the new eatery. When he and Frances clash on her ideas, he figures there's one thing to do – teach the sophisticated beauty what it's like to live in a southern small town. Frances reluctantly gives Clem three days to change her mind about the restaurant design. After all, how hard can it be to bait a hook, fry chicken or go honky tonkin'?
Excerpt:
Someone cleared his throat, and she glanced up to find the man who'd poured a pitcher of water over her head a few nights ago. "You."
"Me," he said with a knowing grin.
"You're Clemson Aiken?"
"At your service." He executed a slight bow. "But call me Clem. And you're welcome for saving your life the other night."
Frances frowned, tapping her pen against the notepad. "Saving my life or trying to drown me?"
"You were on fire." His brown eyes twinkled. She'd never seen eyes twinkle, but this guy had that going on. He was also tall. Six three. Or maybe six four. Tall drink of water with linebacker shoulders and a chiseled jaw. Her girl parts should be tingling, but the fact that he was a bit too full of himself put a stop to that. She'd heard the rumors about him. He was a ladies' man, tipping girls into the back of his truck, romancing them with cheap wine and overpracticed lines. That was enough to put her off any twitch, tingle, or blip.
You can find Prince Not Quite So Charming at Amazon.
More About Liz:
A finalist in both RWA's prestigious Golden Heart and RITA contests, Liz Talley loves staying home in her jammies writing emotional contemporary romance. Her first book starred a spinster librarian – Vegas Two Step – and debuted in June 2010. Since that time, Liz has published twenty-one more books with Harlequin, Berkeley and Montlake, reaching number one in kindle romance with her latest series. Her stories are set in the South where the tea is sweet, the summers are hot and the men are hotter. Liz lives in Louisiana with her childhood sweetheart, two handsome children, three dogs and a mean kitty. You can visit Liz at www.liztalleybooks.com or follow her on Twitter or Facebook to learn more about her upcoming books.