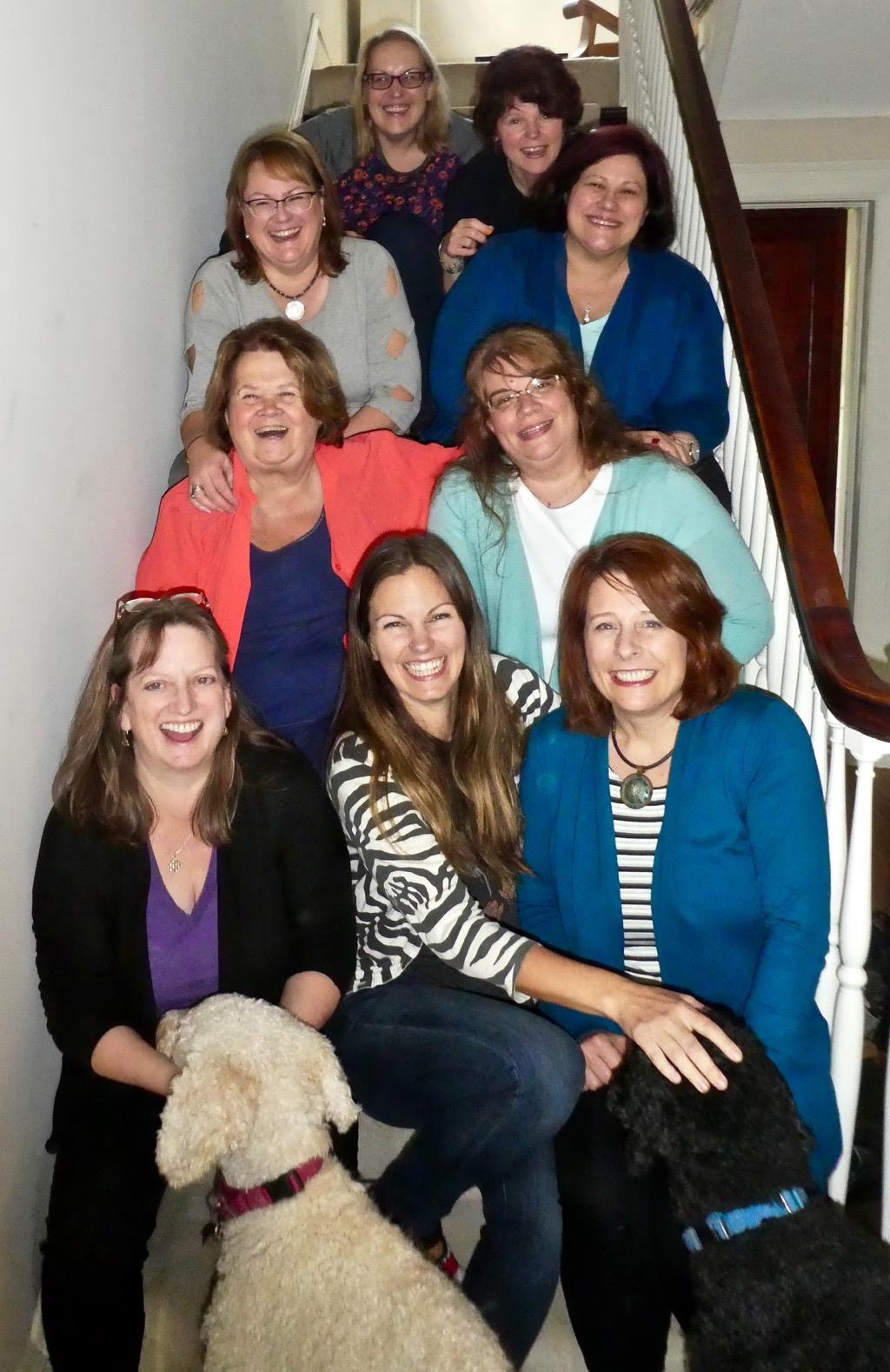 For the last several months, I've been looking forward to the first week in September. I hosted an immersion master class with the incomparable Margie Lawson and eight of my NEORWA friends. We followed the immersion with Margie presenting at NEORWA's Cleveland Rocks Romance Conference. I learned how to use power words, have memorized rhetorical devices, and can deep edit like a boss.
Now that it's over, I'm feeling energized and ready to take on the literary world by storm. Okay, maybe not–I'm still too tired and Margie would give me a frowny face for the cliche–but I certainly now have more tools to polish my manuscript.
If you've never done an immersion class or attended one of Margie's workshops or online classes, I do hope you will. And in the meantime, here's my recipe for vegan black bean soup (we ate a lot of soup), modified from Jonathan Waxman's original meatier version (which is divine and which you can find in his book, A Great American Cook, on page 62):
Immersion Black Bean Soup
Serves about 8 hungry writers, or 10 less hungry ones
3 cups dried black beans
1 red onion, minced
cloves from 1 head garlic, chopped
2-3 tablespoons olive oil
1 large bay leaf
1 to 2 tablespoons canned chipotle chiles in adobo, minced (remove seeds from chile if you prefer less heat)
3/4 cup fresh cilantro (including stems), chopped, reserving a couple tablespoons of the chopped leaves for garnish
8 cups vegetable broth
freshly ground pepper
Kosher salt
1-2 limes, cut into wedges
Tortilla chips
Creme fraiche or sour cream, Greek yogurt, or coconut milk yogurt
Rinse beans and soak overnight in a large pot of cold water. (You can also use the quick soak method–boil beans in a large pot of water for 1 minute, then remove from heat and let cool for an hour.) Drain.
Heat the olive oil in a large pot over medium heat.  Add the onions and garlic, and saute until onions are golden. Stir in the soaked beans, chipotle, cilantro, pepper (don't add the salt yet!), and vegetable broth. Bring to a boil then reduce heat. Cover and simmer for 2-3 hours, or until beans are very tender. If soup is too thin, simmer uncovered for another 30 minutes. If soup is too thick, add more broth or water.
Discard the bay leaf and add salt to taste. Use an immersion blender to coarsely puree the soup (if you don't have an immersion blender, you should get one, but in the meantime, you can puree the soup in small batches in a regular blender, then return to the pot). Reheat.
Top each serving with a dollop of yogurt or creme and the reserved cilantro. (Unless you're me, and you forget the cilantro.) Serve with a lime wedge and tortilla chips.