Hi guys! I am delighted to announce that the fourth book about the Tenwick Family is due to be released on September 17. This book is a prequel of sorts, and tells the love story of the parents of Jonathan (Stirring Up the Viscount) and Julia (Tempting Mr. Jordan). And you get the first look at the stunning cover!
Drum roll, please…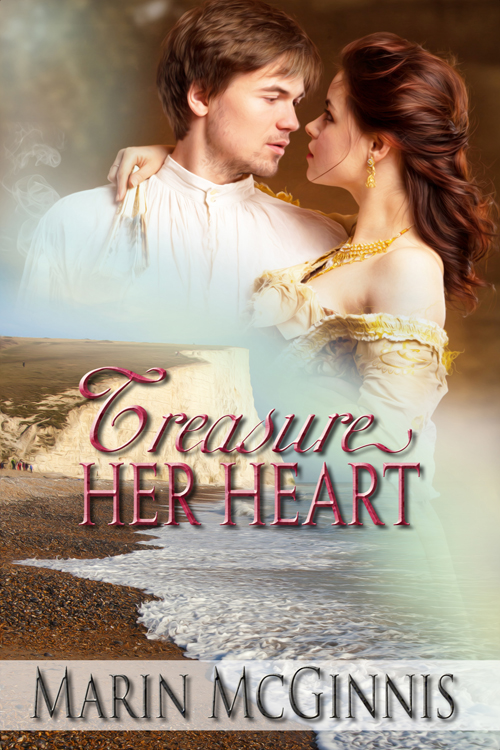 Gorgeous, right?
The book will be available for preorder soon at The Wild Rose Press and other retailers. In the meantime, please add it to your Want to Read list on Goodreads. Read on for more info and an excerpt!
A shy, late bloomer, the Honorable Judith Leslie survives her debut into Regency society despite ridicule of her height and her ruddy Scottish complexion from her more delicate contemporaries. But she surprises even herself when she boldly greets the eligible yet reluctantly marriageable Peter Tenwick, Viscount Caxton, at her first ball.
Their mutual attraction is instant, but when they speak to their respective parents, they learn that opposition to the union runs deep and personal. So deep that Peter's father arranges for him to marry instead the worst of the ill-tempered shrews who have made Judith's season so unpleasant.
In order to marry, Peter and Judith must not only overcome their parents' objection but find a substitute suitor for Peter's fiancée. Those obstacles become the least of their worries when Judith is kidnapped by a gang of smugglers and Peter must act fast to rescue his heart's treasure.
Excerpt: 
A man stood in the doorway. Tall and rugged, he was, in a word, astonishing. Fashionably mussed as if he'd just risen from bed, his dark blond hair hung over one eye, and he wore a self-satisfied smile suggesting he hadn't been alone there. But it was his waistcoat
which drew everyone's attention.
Having abandoned his post at the ballroom door due to the lateness of the hour, the butler sped to the newcomer's side. After a whispered conversation, he turned to the assembly.
"Viscount Caxton," he said in a tone conveying both surprise and disapproval.
Lord Caxton wended his way through the ballroom, nodding to many of the guests. He plucked a glass of champagne off a passing tray and stood near the mantel, his hooded gaze observing those who were observing him. Judith vaguely noticed her feet—somehow no longer sore—move of their own accord until she was standing just in front of him. She blinked, as much to clear her suddenly foggy brain as to relieve her eyes of the sight of his rather mesmerizing coat. She didn't think she'd ever seen so many colors and fabrics in one place, not even at her modiste's. He winked at her, his eyes twinkling with mischief.
He took her hand and bowed over it with a flourish, his hair curling around his bright purple collar. He kissed her hand, straightened, and winked again.
His touch sent tingles screaming up her arm. Judith was so startled she burst out the first thing that came into her head. "Wherever did you find that atrocious coat?"
The crowd surrounding him began to laugh, the ladies tittering behind their fans. Heat flooded Judith's cheeks, but she was rescued from further embarrassment by her mother, who appeared at her side visibly quivering with indignation.
"My lord. Have you been introduced to my daughter?"
"I have not, but I should very much like to be, if this vision before me is she."
Lady Grangemore cocked her head but did not immediately introduce Judith, a notable social gaffe most uncharacteristic of her. Finally, she said, "Lord Caxton, may I introduce my daughter, The Honorable Judith Leslie."
Judith observed this exchange with wide eyes before her mother elbowed her hard in the ribs. Resisting a childish urge to poke right back, Judith instead curtsied to Lord Caxton. "I am pleased to make your acquaintance, my lord."
"And I yours." He bowed again, but Judith kept her hand safely at her side this time.
"I don't believe I received your acceptance of our invitation, Lord Caxton." Lady Grangemore straightened to her full height, regarding Caxton with a rather icy stare.
"Please forgive me, my lady. I did not believe I would be able to attend due to another engagement, but there was an unexpected change in my plans." Lord Caxton's smile was engaging, designed to charm even the most hostile mama. Unfortunately, it didn't seem to be doing much for Judith's.
"How nice for us," she said, in a tone suggesting quite the opposite. "Come along, Judith. There is someone else whom you must meet." An obvious lie, since she'd spent an hour in the receiving line meeting every single attendee. Her mother grabbed her arm in a
fierce grip and tugged her away from Lord Caxton. She glimpsed over her shoulder, only to have him wink at her again.
She nearly tripped as her mother all but dragged her through the ballroom. "Mama, stop. What on earth is the matter with you?"
"You should have nothing to do with that man. He's a rake of the worst sort." Her mother wrestled Judith into a corner behind a potted plant and finally released her.
"Why did you invite him, then?" she asked, rubbing her arm.
"Because it would have been rude not to do so, but I dinna for a moment think he'd come. He hasna attended a ball in years." Lady Grangemore's native Scottish brogue only slipped into her speech when she was highly flustered or upset. Judith scrunched her face to study her mother, wondering what would cause such a reaction to one young man. Noticing her mother's flushed cheeks, she
decided it was best to leave the subject for the moment.
"And it wasn't rude to drag me away, leaving him standing there on his own?"
Her mother took a deep breath, and the redness in her cheeks faded. She waved her hand in dismissal. "He obviously cares little for social mores. Look at that ridiculous waistcoat he's wearing," she said in a harsh whisper. "It must have a dozen different colors."
Judith peered around the plant, only to find him staring at her, an impish grin plastered upon his outrageously handsome face. "Ouch!" Her mother had grabbed her arm once more, pulling her back.
Studying Judith, she said, "You seem tired, darling. Perhaps it's time for you to retire. It's been such a long day."
Curiosity overcame fatigue. "I'm not in the least tired, Mama. I believe there is one more dance, correct? And I just happen to have it open." In an act of defiance she'd never even have considered at the start of this evening, she ducked away before her mother could stop her and strode back to Lord Caxton, who remained alone, sipping champagne.
She took a deep breath. "Lord Caxton, I realize this is terribly forward of me," she squeaked. She cleared her throat, pushing her voice back down to her normal deeper tone. "I wonder if you might consider doing me the kindest of favors."
He nodded, his expression amused. "If it is within my power, I should be delighted."
"There is one dance remaining in the evening, and I find myself without a partner. As this is, after all, my debut, I should be most embarrassed to be a wallflower."
"Perish the thought. Although I cannot imagine a more attractive bloom, whether you are in motion or not."
Judith flushed and nearly considered abandoning this ridiculous flirtation. "Oh, my." Having exhausted her store of clever repartees, rather limited to begin with, she feverishly waved her fan in front of her face, hoping she was sending an appropriate message.
He laughed, not unkindly, and tipped her head up with a finger under her chin. "What an innocent you are. I should be delighted to dance with you." He glanced at something over her shoulder. "But we should take to the floor quickly before your mama comes back
with reinforcements."
As the beginning strains of a waltz filled the air, Lord Caxton swept her onto the dance floor. He was a large man, but she was tall enough that they fit together as if two halves of a whole. He flashed a surprised grin at her, as if he were thinking the same thing. She
shivered as he placed his arm around her waist, her skin tingling under his hand at the small of her back.
As they spun around the room, Judith caught glimpses of her mother on the edge of the dance floor, lips pursed tightly together, rising and falling on her toes, fists opening and closing at her side as if she were getting ready to punch someone. Judith could almost
see the war between propriety and preservation taking place in her head.
The music slowed, and the waltz came to an end. Lord Caxton removed his hand from Judith's back, leaving her oddly bereft. He kissed her hand once more,bowed gracefully over it. "Thank you for a delightful dance, Miss Leslie. I do hope we'll meet again."
"Um. Yes, thank you. I mean, you're welcome." As soon as the words left her lips, she wanted to call them back, but he was gone, his shoulders vibrating as he laughed, she was sure, at her idiotic response. She would not have been disappointed if the floor opened
up and swallowed her whole.
A fate made even more attractive when her mother's talons dug into her shoulder.
"Come. With. Me." Lady Grangemore's voice was low, nearly inaudible, signaling anger so profound it didn't require words.
Judith huffed out a breath, then obediently followed her mother to the front hall, where they bid goodnight to each remaining guest. As the last one left the house, Lady Grangemore turned to Judith.
"We will speak in the morning." She paused, held up a long finger, and shook her head. "No, the evening. I will require an entire day to overcome my desire to ship you back to Derbyshire on the mail coach."
She stalked up the stairs, leaving Judith in the hall, imprints of her mother's nails on her skin and the gentleman's hand tingling in the small of her back.