I was supposed to post this last Sunday, but I was traveling from Oklahoma to Missouri and, well, too lazy to write anything.
So today, in a belated tribute to Father's Day, I thought I'd write about notable fathers in romance novels–I'm referring specifically to the father of the hero or heroine, not heroes who are fathers, as there are a fair number of those–Google "fathers in romance novels" and you'll see what I mean. There aren't that many of the other kind. If they are mentioned at all, they are either gravely disappointed in their child, villainous, or dead, so the fathers who are not any of those things are significant. Here are a few of my favorites: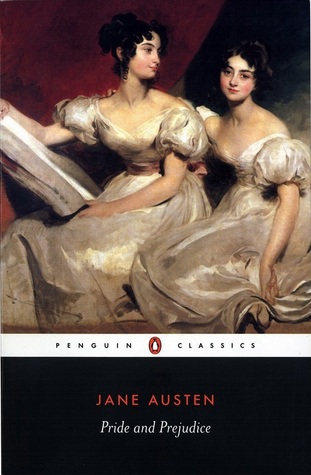 Pride and Prejudice, by Jane Austen
C'mon, you knew this had to be first on the list. Mr. Bennet is justifiably famous. "Mr. Bennet was so odd a mixture of quick parts, sarcastic humour, reserve, and caprice, that the experience of three-and-twenty years had been insufficient to make his wife understand his character." His affection for Lizzie is surpassed only by his long-suffering tolerance of his wife. He is flawed, of course–his habit of hiding in his study instead of taking a more active role in the raising of his headstrong younger daughter does get them all in trouble–but that makes him all the more relatable, even 200 years after he was written.
The Viscount Who Loved Me, by Julia Quinn
The father of the titular viscount in this book is, in fact, dead, but his influence is felt so keenly by Anthony Bridgerton that he is almost another character. Anthony so adored his father, who died unexpectedly at age 38, that he "simply couldn't imagine ever surpassing his father in any way, even in years." That sentiment so colors his thought that he puts his own happy-ever-after in serious jeopardy.
Twilight, by Stephenie Meyer
Yes, I know, it's trendy to bash Twilight, but I never bash other authors. We put too much of our heart and soul into our books to deserve the shaming that is sometimes heaped upon us. Plus, I enjoyed the series quite a bit. Charlie loves his daughter, Bella, but he doesn't understand her at all, and his awkward attempts to parent her are endearing.
This Thing Called Love, by Miranda Liasson
Olivia's father is protective of his daughter–at one point he threatens to castrate the hero "like a county-fair hog"–but he also respects her enough to make her own decisions. "Frank Marks looked around. His gaze did a panorama of Brad's naked chest, Olivia's wild hair, Annabelle's drooly smile, and the spread of food at the table. He chucked the baby under one of her chins and sat down. 'Well, I don't know about you all, but I'm starved.'"
The Reluctant Debutante, by Becky Lower
"Ginger watched her father's jaw flex. He was not an imposing man, but he had a will of iron. He needed a strong constitution to have successfully raised nine children and to have provided a privileged life for all of them. So, when she saw the movement of his jaw, she knew what it meant. Things were not going to go her way." I love this description of the patriarch of the Fitzpatrick clan in Becky Lower's first book. He is a strong, serious, and thoughtful man, but he loves his children and would do anything for them.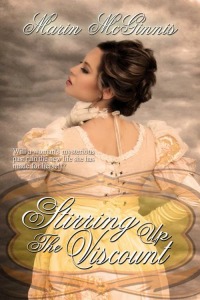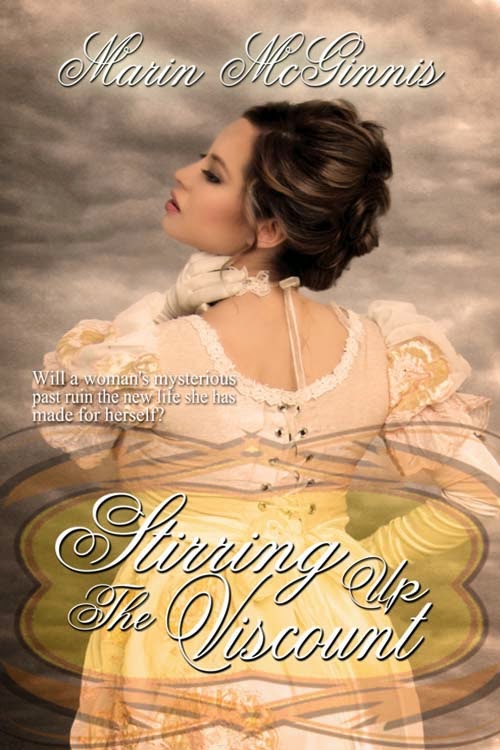 Stirring Up the Viscount, by Marin McGinnis
Last but not least, I love the hero's father in my first book. Lord Longley is a bit like Mr. Bennet, in that he would rather leave the running of the household, and the children, to his wife and stay out of it, but there the similarity ends.  "The man never met a stranger. He likes everyone, and everyone likes him. Her ladyship is a bit more practical, but she has a fun side, too. She and his lordship are always laughing, and I've seen 'em kiss a time or two when weren't no one looking."
I'm sure there are more out there–do you have a favorite father in a romance?