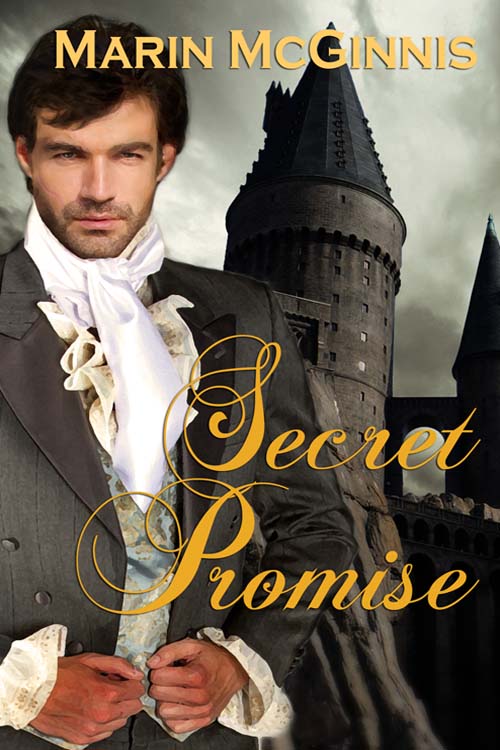 Today's scheduled guest is unable to be here, so I'm filling in with a Victorian era recipe for Cinnamon Cakes, which are actually cookies. I found it in Eliza Acton's Modern Cookery, and featured them in Secret Promise. Here's an excerpt:
Zachary was curled up in a chair in the sitting room, reading.
"Zachary," Anna said, "I have a surprise for you."
Zachary's head snapped up, and he sniffed the air. "Have you been baking, Mam?"
"I have not, but Mrs. Graham has." The woman herself appeared at the top of stairs, smiling in welcome. She removed a cinnamon cake from the bag she carried and held it out to Zachary.
Zachary leapt out of his chair. "Is that for me?" He hesitated, looking from a smiling Mrs. Graham to Anna for verification.
Anna nodded. "Yes, it's for you. Mrs. Graham spoiled me with treats when I was young, and I have no doubt she'd very much like to spoil you, too."
Zachary took the cake, inhaling its sweet, spicy smell before devouring it in three bites. "Thank you, Mrs. Graham. It was delicious!"
Here's the original recipe from the 1845 edition of Modern Cookery:
CINNAMON, OR LEMON CAKES
Rub six ounces of good butter into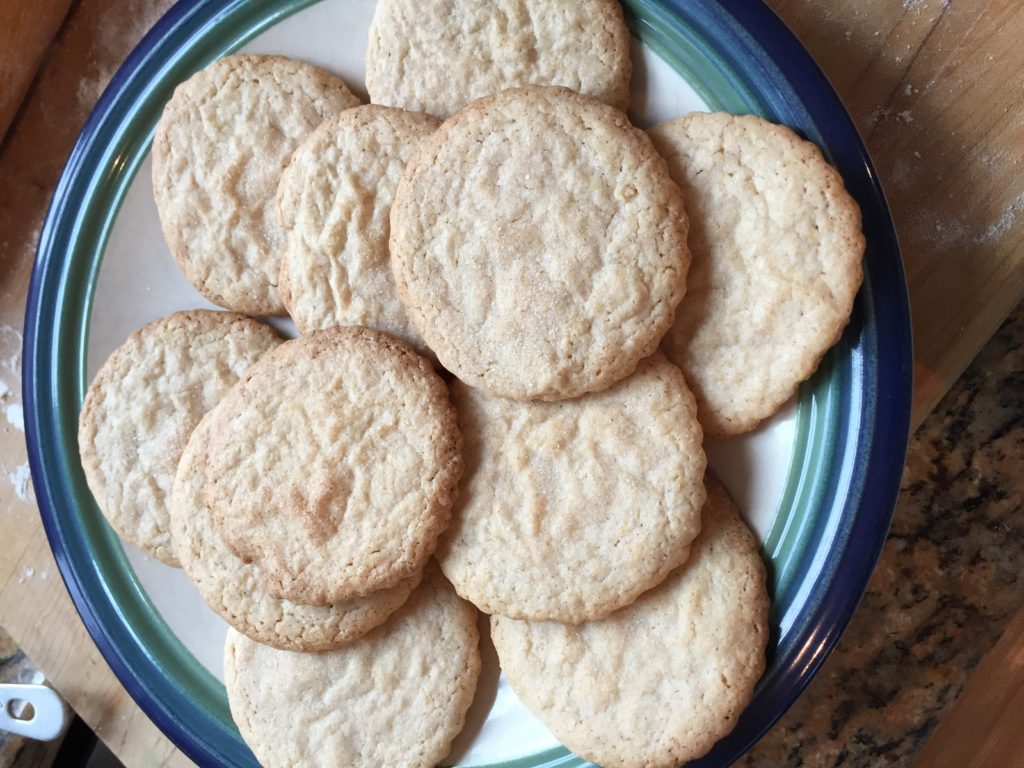 a pound of fine dry flour, and work it lightly into crumbs, then add three quarters of a pound of sifted sugar, a dessertspoonful of pounded cinnamon (or half as much when only a slight flavour is liked), and make these ingredients into a firm paste with three eggs, or four, if needed. Roll it, not very thin, and cut out the cakes with a tin shape. Bake them in a very gentle oven from fifteen to twenty minutes, or longer, should they not be done quite through. As soon as they are cold, put them into a clean and dry tin canister, a. precaution which should be observed with all small sugar cakes, which ought also to be loosened from the oven tins while they are still warm.
Flour, 1 lb.; butter, 6 ozs. ; sugar, 3/4 lb.; cinnamon, 1 dessertspoonful (more or less, to the taste) ; eggs, 3 to 4.
Obs. Lemon cakes can be made by this receipt by substituting for the cinnamon the rasped or grated rinds of two lemons, and the strained juice of one, when its acidity is not objected to. More butter, and more or less of sugar, can be used at will, both for these and for the cinnamon cakes.
And here's my modern variation, which is a bit easier to follow:
CINNAMON CAKES
Makes about 4 dozen large or 6 dozen small cookies
Preheat oven to 375 degrees.
6       oz. (approx 1-1/2 sticks) unsalted butter, cold, cut into cubes
1        lb      cake flour (approx. 3-1/4 cups)
1        tsp    baking powder
1/4    tsp   salt
3/4   lb      sugar (approx. 2-1/4 cups)
1        tsp    cinnamon
3        lg      eggs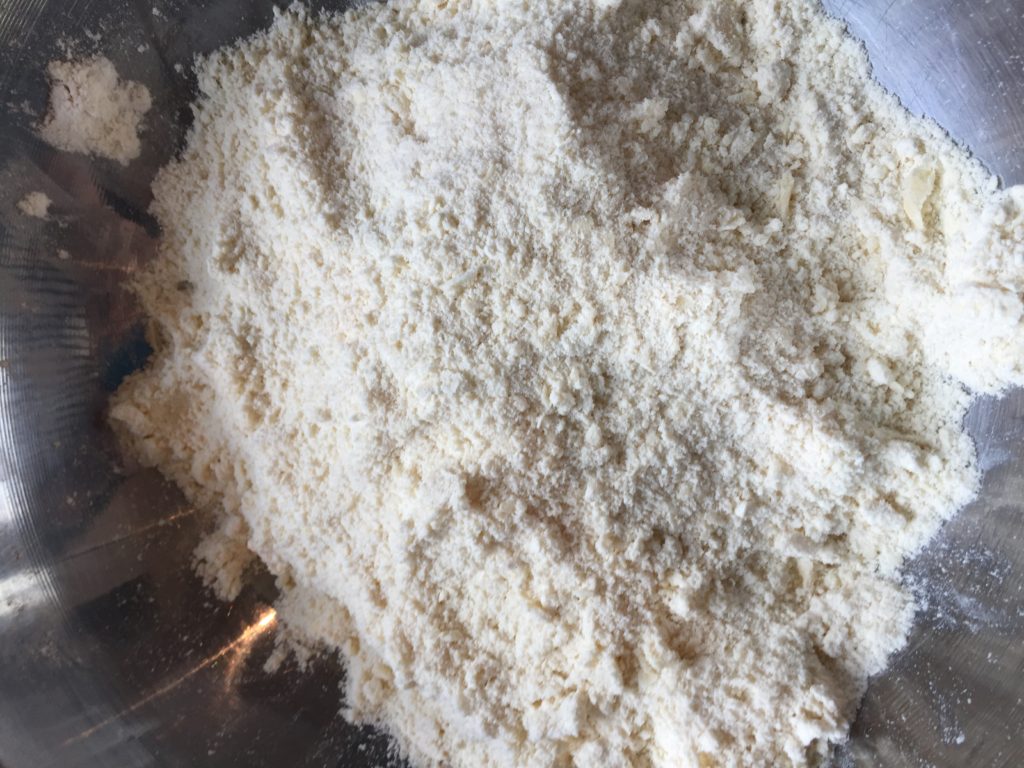 Cut the butter into the flour with a pastry cutter or your fingers until the mixture resembles bread crumbs. Mix together the baking powder, salt, sugar, and cinnamon and add to the flour. Add the eggs and beat just until mixed. If the dough is too dry, add up to 1-2 tablespoons of milk, just enough so that the dough holds together.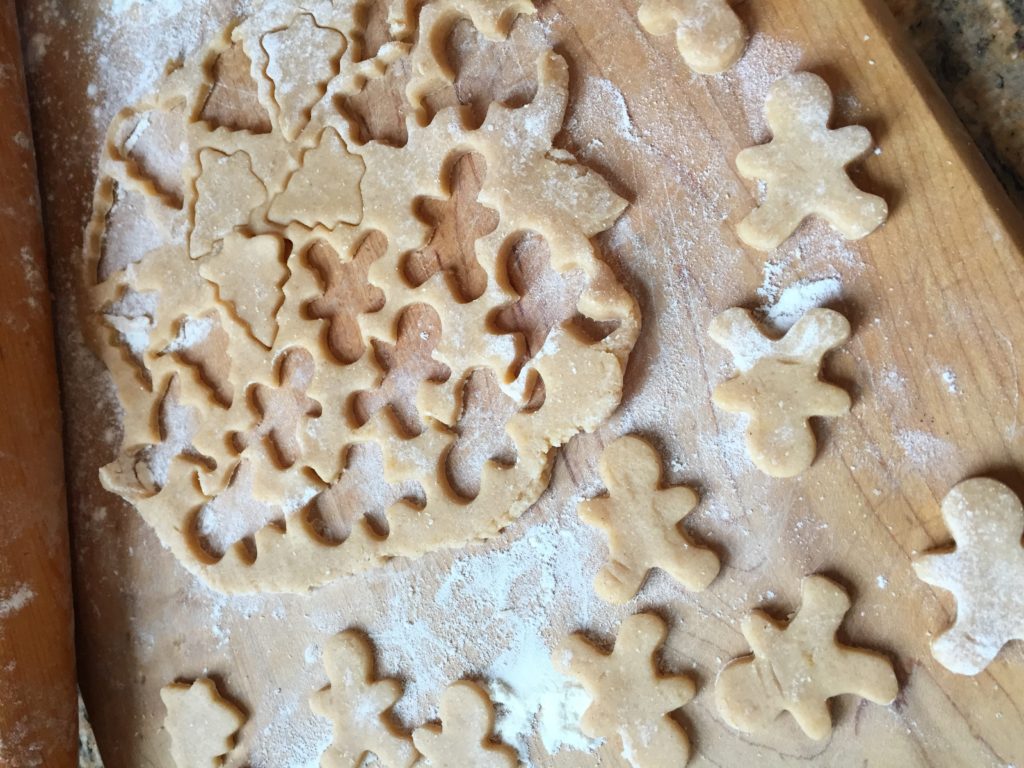 Roll out the dough on a floured board to about 1/4 to 1/2 inch thick. Cut into rounds with a your favorite cookie cutters. Place on a baking sheet lined with parchment paper.  Sprinkle with decorating sugar (or if you really like cinnamon, use cinnamon sugar).
Bake in a 375 oven for 10-12 minutes, or until the cookies are lightly brown on the edges.
Cool on a wire rack.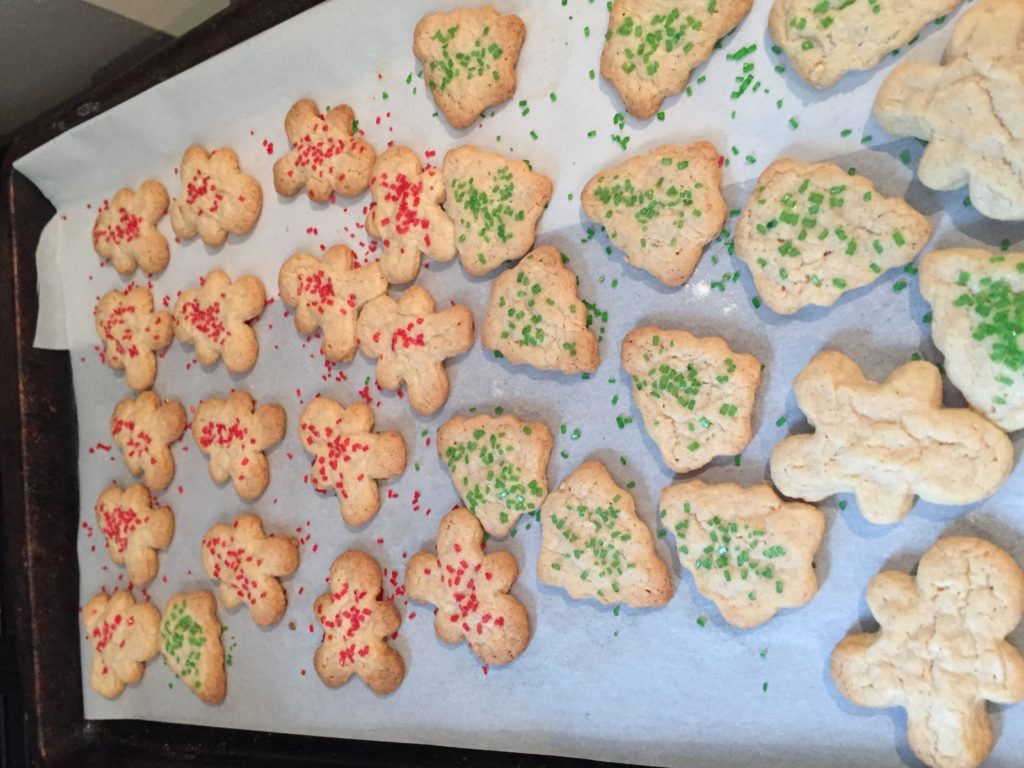 Just as an FYI, I omitted the salt in one half of the dough and compared the two versions. I liked the salt version a little bit better, but my kid noticed no difference in taste–so if you're limiting your salt intake, go ahead and try them without.
Feel free to experiment and let me know what changes you made. 🙂